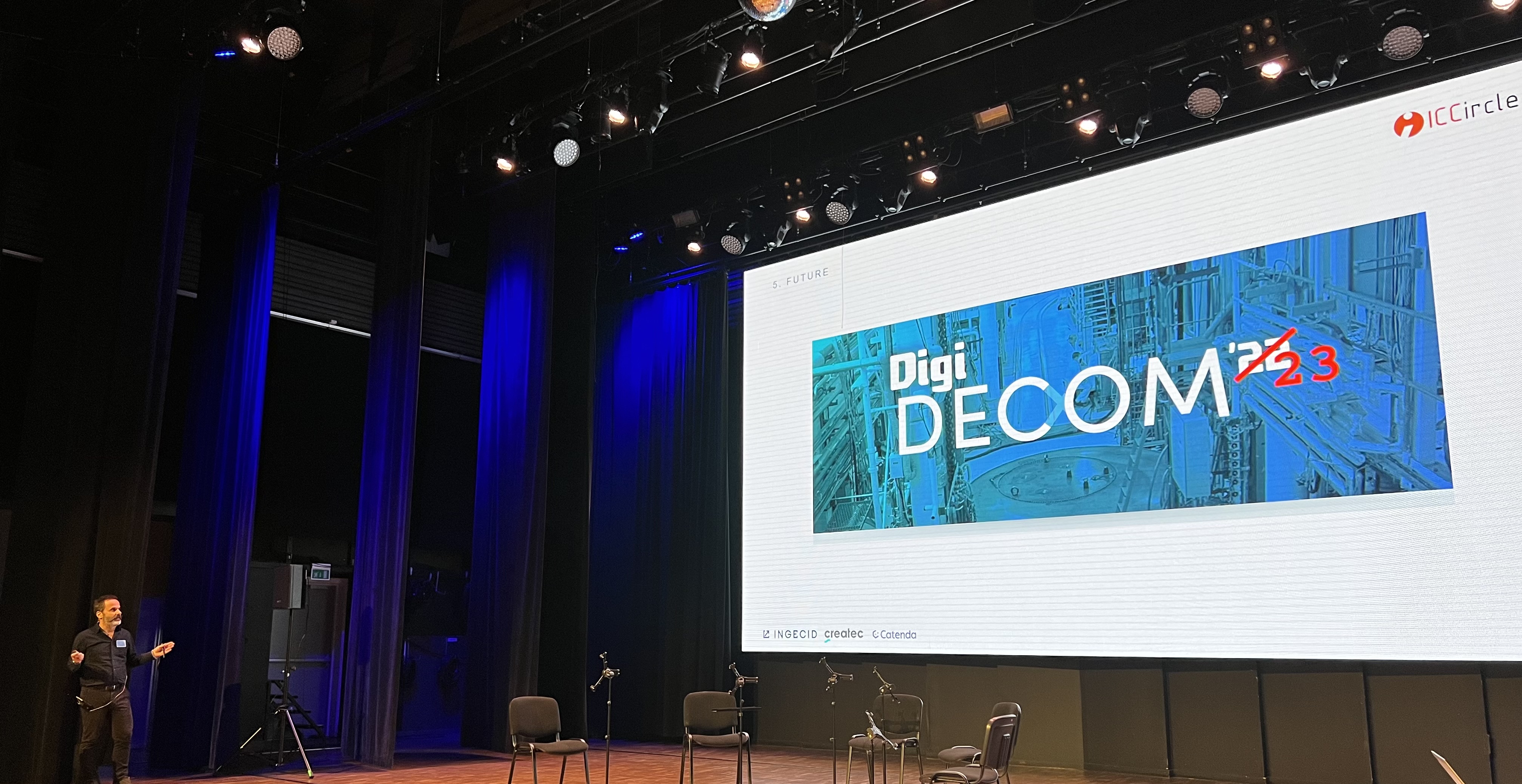 After several fantastic DigiDECOM events organized in Norway we are now going to Finland for DigiDECOM23. Will you join us? If you are attending, please register through the link below
          Register for DigiDECOM23 before 31 August to take advantage of the early bird price.
DigiDECOM events are organized within the program related to IFE's designation as an IAEA International Collaborating Centre. DigiDECOM connects a community of enthusiasts dedicated to transforming the way we approach decommissioning and brings together a close group of experts who enjoy sharing experience and visions in open interactive sessions. 
In the application of AI, data and robotics in nuclear and other safety critical industries DigiDECOM has been the glue between 
research, regulator and industry,
several national and international projects,
several likeminded organisations and experts who enjoy international collaboration,
those offering innovative technology and those eager to put these into practice,
the young generation and senior experts with key knowledge,
those looking for a career and those in need of brilliant new colleagues.
The  organizers are pleased to invite you to submit an ABSTRACT for consideration.
          You can download the abstract template when registering or through the link below 
https://finnuclear.fi/wp-content/uploads/2023/04/DigiDECOM-2023-abstract-template.docx
          Submission deadline, 15 June. 
Join the DigiDECOM COMMUNITY on LinkedIn!
Privacy Policy at IFE
IFE  and VTTcomplie with the principles of GDPR, respects your right to privacy and takes your privacy seriously. 
Please note, that in order to pre-register, we need to collect some personal information such as your name, e-mail address, phone number, affiliation. 
Photo, Video and Advertising Waiver: by attending DigiDecom 2023, you grant DigiDecom permission to use your statements about the event in advertising or any other type of promotional material. Be aware that the event may be partially recorded, and group picture can be taken for promotion in social media. Unless you revoke this permission in writing, by virtue of your attendance you agree to the use of your likeness in such materials.
To keep you informed of our future events, we would like to keep your name, e-mail address and affiliation in our system. You may unsubscribe at any time. All other information will be deleted no later than 6 months after the conference. If you have questions, please contact: reka.szoke@ife.no.